Ida Terbet
A Top Producer in the Triangle for over 30 years!
The Ida Terbet Group specializes in residential real estate representing both buyers and sellers. Ida is a part of Coldwell Banker Howard Perry & Walston, the largest real estate company in North America. "Ida Terbet has been a leader in the real estate industry and an example of a career path that countless real estate peers have admired throughout their entire career," said Walston. "Having Ida join the Coldwell Banker Howard Perry and Walston team is truly an honor, and we know that the services we provide our clients will only be enhanced with such an iconic figure working alongside our agents." Other accomplishments include previously being selected as one of the Top 25 Women in Business by Triangle Business Journal when no other real estate agent had ever received this honor before. During her 18 year tenure with Re/Max, Ida was ranked 9th in the United States out of 90,000 agents and was inducted into the Circle of Legends, an elite group of top Re/Max agents. Having achieved so much success in her career, Ida gives back to the community in many ways. Together with her team, they have created a nationally recognized Internet marketing presence in a fast paced and ever changing world of technology, thus ensuring a bright and productive future. Ida's Outstanding Accomplishments include:
Previous Accomplishments:
#1 Team with Keller Williams in the Carolinas for 6 years. Ranked as high as 3rd Internationally.
Re/Max has ranked Ida 3rd in the United States out of 90,000 agents.
Recipient of the highest RE/MAX award, The Circle of Legends. This award has been given to only 14 agents worldwide.
Triangle Business Journal voted Ida the Top Residential Real Estate Agent in the Triangle, 1999 and 2000.
Most homes SOLD in the Carolinas, 1998, 1999, 2000, and 2001.
In 2002, Ida received the new Chairman's Club award.
Platinum Club Award, 1998, 1999, 2000, and 2001.
RE/MAX Hall of Fame, 1992.
RE/MAX International Lifetime Achievement Award, 1995.
One of two associates to receive the RE/MAX Carolinas Distinguished Service Award, 1996.
Top 25 Women in Business awarded by The Triangle Business Journal for 2002. Ida was the first real estate agent to have ever been selected for this award. The award was given to women who have displayed leadership in business.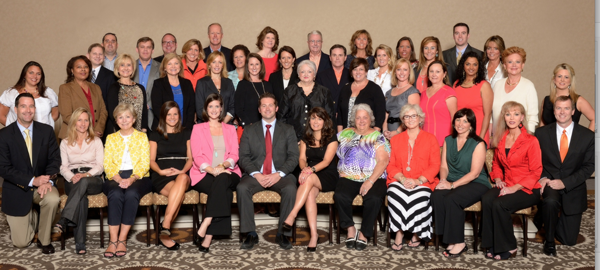 Ida is a member of the Top Producers Council