Ida Terbet
A Top Producer in the Triangle for over 30 years!

"I always strive to do my best for my clients to achieve their real estate goals." 

For Ida Terbet, selling was always a natural talent. When other children played with dolls, she went house to house with her red wagon, selling just about anything she could get her hands on. This passion continued into high school and college, where she honed her skills in clothing and retail. Eventually, she made her way up the ladder and became a part-owner of an exclusive clothing store in Saratoga, California. Ida also had a successful business in direct sales, where she learned to never meet a stranger.
As her career began to take form, Ida met her husband Bob, a captain for American Airlines, and the pair married after just seven weeks of knowing each other. It wasn't long before their blended family started to grow; Bob had four children of his own, and they went on to have two more. However, everything changed when they decided to move to North Carolina, where Bob would become a Senior Captain at American Airlines' newest hub in the Raleigh area. It was then that Ida knew she had to reinvent herself and began creating her own legacy through real estate.
After earning her real estate license, Ida went on to work for multiple successful brokerages, including RE/MAX and Keller Williams. In the first year of her career, she was awarded Rookie of the Year by Better Homes & Gardens, and she continued to foster client relationships through creative marketing strategies. By using a multi-faceted approach to advertising, Ida quickly built a network of referrals and became known for being one step ahead of the competition. Soon, she had so much business that she began recruiting a team, and the Ida Terbet Group was born just one and a half years after Ida started selling real estate.
Today, Ida puts her 33+ years of experience to work with the power of Coldwell Banker Howard Perry and Walston, one of the top-producing brokerages in the Carolinas and the number one company in the world. She prides herself on giving 110% to every buyer and seller, as well as using the latest real estate innovations to deliver superior results and service. 
However, Ida's true passion is being able to work with her children, Michael and Colleen, who are also partners of her team. Both Michael, a seasoned college basketball coach, and Colleen, a former branch manager and retail loan officer for BB&T, bring their own unique skill sets to the Ida Terbet Group. By partnering with her family, Ida has crafted a one-of-a-kind buying and selling experience that emphasizes integrity, attention to detail, and total authenticity.
Since becoming an agent more than three decades ago, Ida has earned countless accolades, such as becoming the first real estate agent to be named a top Woman in Business by the Triangle Business Journal. During her time with RE/MAX, she was ranked #3 internationally for sales and commissions. Today, she leads the number one large team with Coldwell Banker Howard Perry and Walston and has been featured on the cover of Real Producers magazine. The Ida Terbet Group was also recognized as a Large Listing Team of the Year, an International Society of Excellence Team, an International President's Premier Team, and a Top 10 Team in the Eastern Region by Coldwell Banker HPW Awards of Excellence which she has received every year since joining Coldwell Banker HPW. 
When she's not helping clients achieve their goals, Ida spends her time with her husband, children, and grandchildren, oftentimes at their vacation home in Myrtle Beach. She enjoys giving back to various local charities, including the Assistance League of the Triangle, the Green Chair Project, Saving Grace, and the Children's Miracle Network. Ida is a proud Christian and loves checking out new restaurants, cheering on the Carolina Panthers, or keeping up with the latest real estate trends through classes and seminars. But above all, there's nothing she loves more than her family and taking her business to the next level.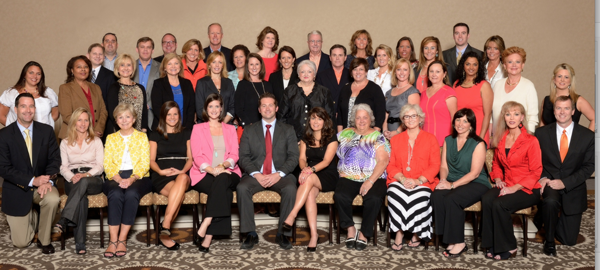 Ida is a member of the Top Producers Council